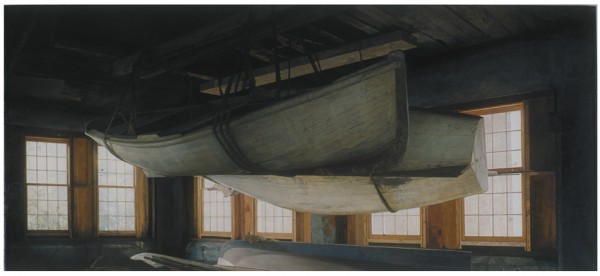 From the Rafters Print
Print sizes: 23 x 44 & 10.75 x 18.75
Edition Size: 50 & 100
Please email or call if you'd like to order the larger print as this size is almost sold out.
Presswork: Iris (Giclée) Printing with Lysonic "I" Ink
Paper: Hanemuehle, William Turner, 310 grms.
Printer: Hunter Editions, Kennebunkport, Maine
Publisher: Harthaven Prints, Oak Bluffs, Massachusetts
Price:(USA)larger: $1400 dollars & smaller: $200 dollars
unframed, packaging and shipping additional
For framing options please call 508-693-8548
Printed from the original 2002 Oil on Linen
measuring 30 x 66 inches.
Print copyright 2003 Andrew Moore
Each Iris Print comes with a Certificate of Authenticity,
signed by the artist and the gallery owner
that indicates the print title and edition number.